THE VOLVO VNR SERIES
The Volvo VNR represents the future of regional haul. This truck does not compromise, delivering productivity and efficiency with quality and long-haul amenities.
The new Volvo VNR features a dramatic new exterior that's impossible to ignore. Distinctive contours enhance airflow, while state-of-the-art LED lighting provides improved visibility and reduced maintenance. Inside, seating has been optimized to be even more ergonomic, while a new dashboard and steering wheel bring controls and information efficiently to the driver, minimizing distraction.
Resources
THE VOLVO VNR 300
The cab of the VNR 300 brings precise refinement of the driving environment to a lightweight, efficient daycab. The cab interior is thoughtfully organized to keep daily-route drivers productive, comfortable, and happy.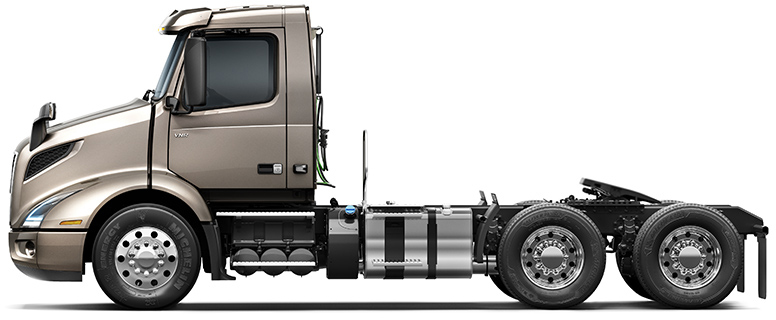 THE VOLVO VNR 400
With a 42-inch flat-roof sleeper, the VNR 400 is well-suited for overnight, regional bulk-haul applications where overall height is a consideration. By packaging an efficient sleeper into a compact BBC, the VNR 400 maintains maximum maneuverability for busy loading sites or industrial deliveries.

THE VOLVO VNR 640
When home-time stops are fewer and farther between on your regional routes, the 61-inch midroof sleeper on the VNR 640 provides extra room for catching up on paperwork or relaxing, and ample storage to keep your living area organized. And with a short BBC, the VNR still maintains excellent maneuverability.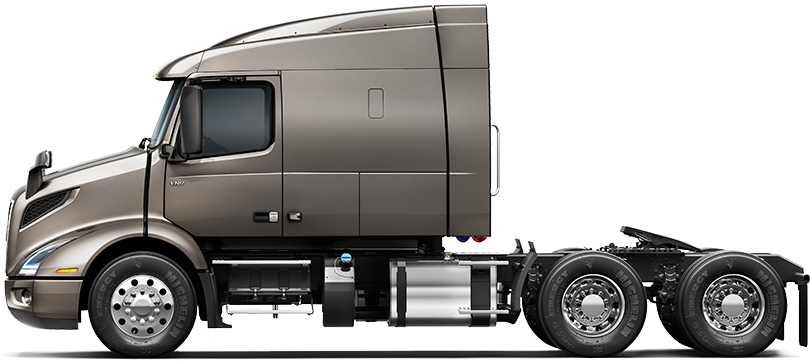 THE VOLVO VNR 660
When stops at home are more spread out on your regional routes, the VNR 660 now has high-roof sleeper options which provide an ideal solution. The 164″ bumper to back-of-cab length reduces the truck's weight and allows for a wide range of trailer combinations for increased cargo capacity.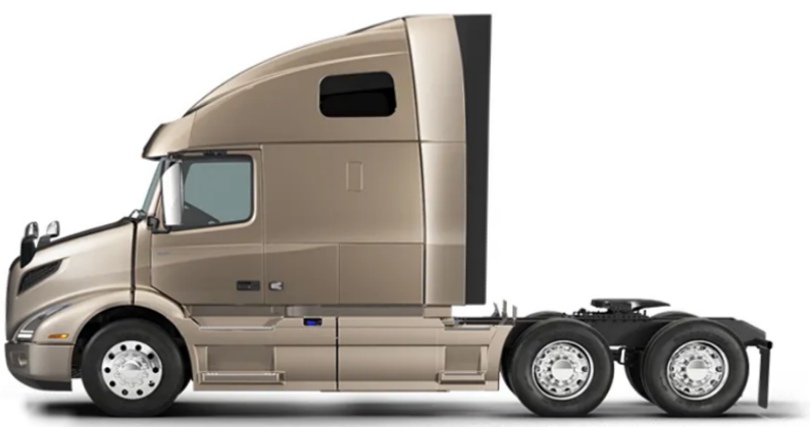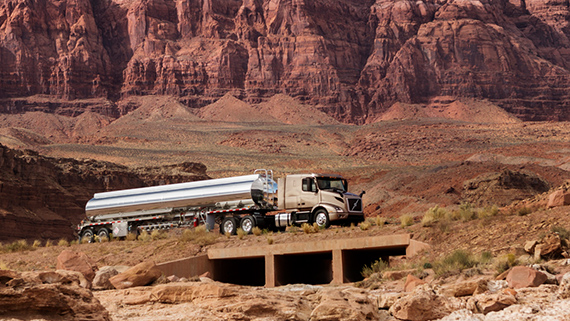 Uptime
Our highly-trained uptime team manages service and schedules repairs 24/7, while our fleet management solutions provide unprecedented control over your operations.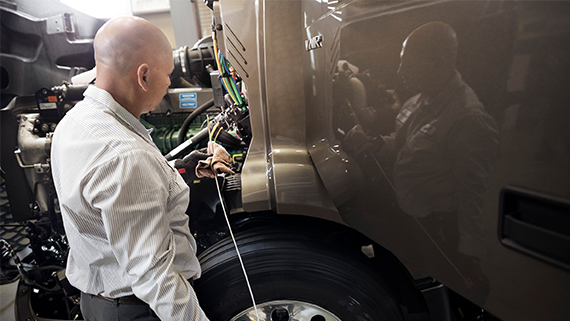 Safety
Volvo's commitment to safety protects your business by helping drivers avoid or minimize accidents, reducing cargo loss, downtime, and accident-related insurance costs.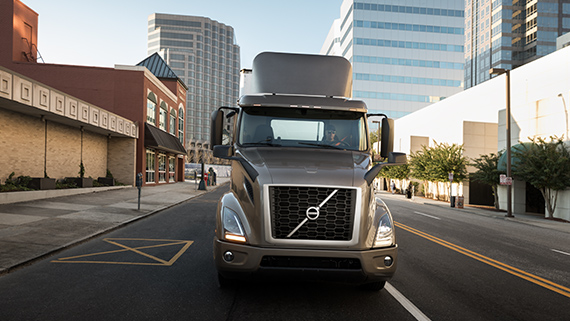 Fuel Efficiency
Innovative technology. Optimized power. Improved aerodynamics. Learn how the VNR helps you squeeze the most profit out of every drop of fuel.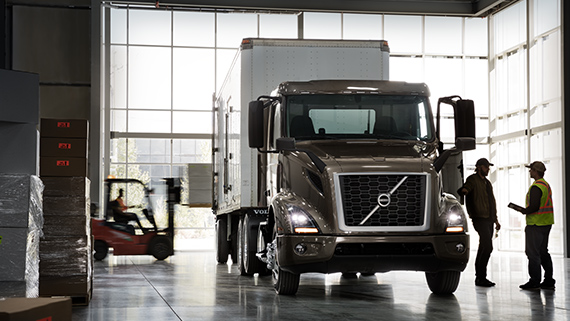 Productivity
The VNR offers redesigned working and living spaces, optimized to put the driver comfortably in command, maximizing productivity.
THE NEW VOLVO VNR MEDIA