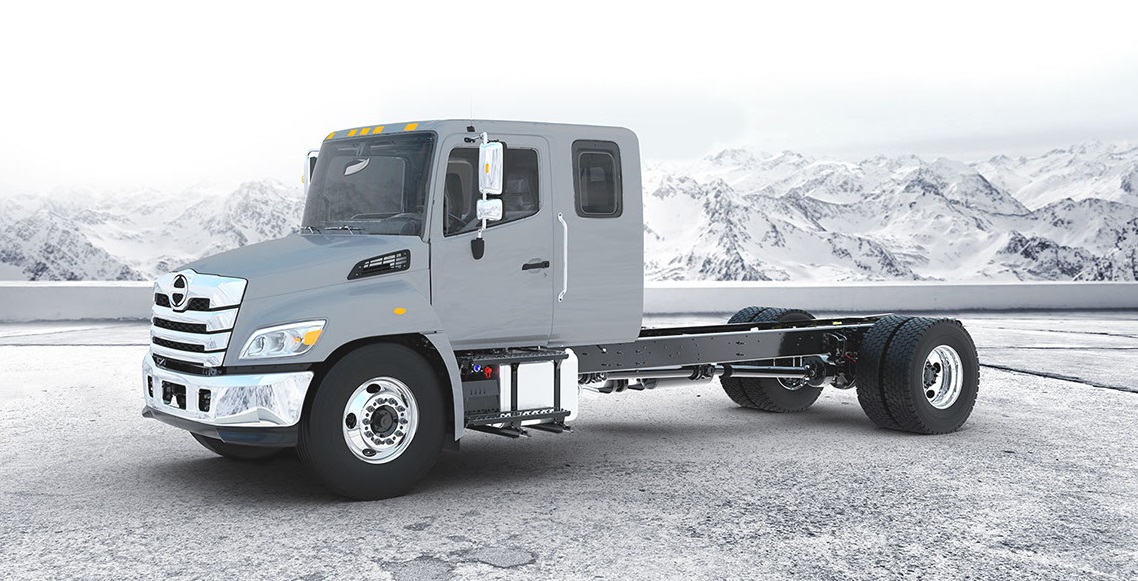 Hino L Series Truck
Introducing the all new Hino L Series trucks, replacing the conventional lineup. Now known as the L6 and L7, you'll immediately see the new exterior design including a bolder front fascia and optional LED headlights to make sure you're able to safely navigate the roads in style.
Once inside you'll quickly notice an all-new shifter layout that's connected to a HD 6-speed Aisin automatic transmission, complete with a gear hold feature to ensure you get where you need to be quickly and safe.
Speaking of safety, the new Hino L Series has integrated an entire suite of new safety systems to ensure you and your cargo get where they need to be quickly and safely. Electronic Stability Control (ESC), Collision Mitigation System (CMS) Lane Departure Warning (LDW), Active Cruise Control (ACC) and a driver's seatbelt sensor are all there to protect you mile after mile.
Last but not least, the new L series is maximizing your business's functionality with new wheelbase options, extended cab and crew cab configurations. No matter what your business needs, there's a Hino L Series there to help you do more.
---
[ACTIVE] SAFETY FIRST
Safety starts before you turn on the engine. The Hino L Series cab has been designed for safe, easy entry and exit with exterior grab handles, deep all-weather grip steps and extra wide door openings. Available LED headlights, a high seating position and a 2,385 sq. in. windshield provide maximum visibility for the driver. Advanced active safety systems are also available on all models.
---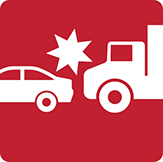 COLLISION MITIGATION SYSTEM
Available radar-based collision mitigation system provides active braking on moving and stationary vehicles — in all visibility conditions.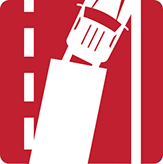 LANE DEPARTURE WARNING
An available camera-based system that helps reduce road run-offs, side swipes, and head-on collisions due to driver inattention or fatigue through distinct audible warnings for unintentional lane departures.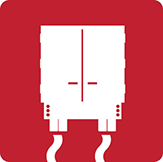 ELECTRONIC STABILITY CONTROL
Automatically intervenes when there is a high risk of directional instability that could lead to loss of vehicle control or rollover. Standard on all Tractors.
---
The Most Connected
Truck Out There. Period.
Hino truck is equipped with, and supported by, the Hino Insight platform. That means you have instant access to business intelligence and Remote Diagnostics with Case Management that not only increases profitability and fleet & driver efficiency, but reduces downtime and operating costs.